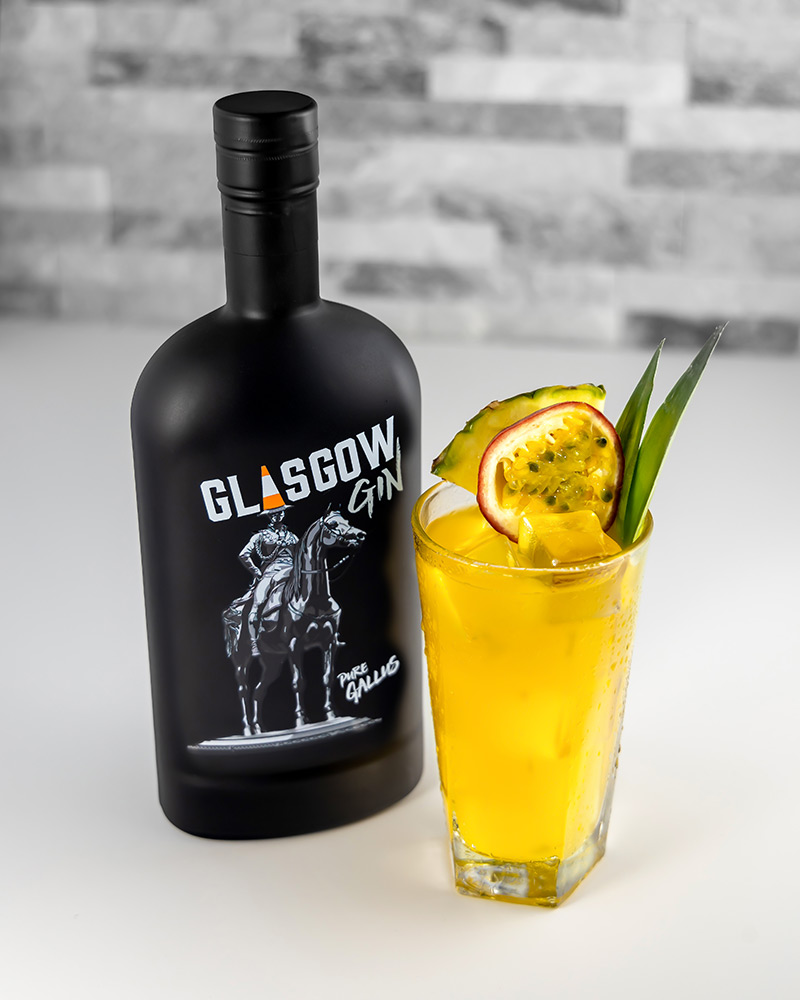 The Fruity Duke
Fill a highball glass with ice
Add 25ml of Glasgow Gin
Add 25ml of Apple & Mango high juice
Top up with 50ml of Passionfruit flavour juice (Rubicon)
Give it a stir to mix the ingredients
Garnish with half a passionfruit (and optional pineapple wedge & leaf)
---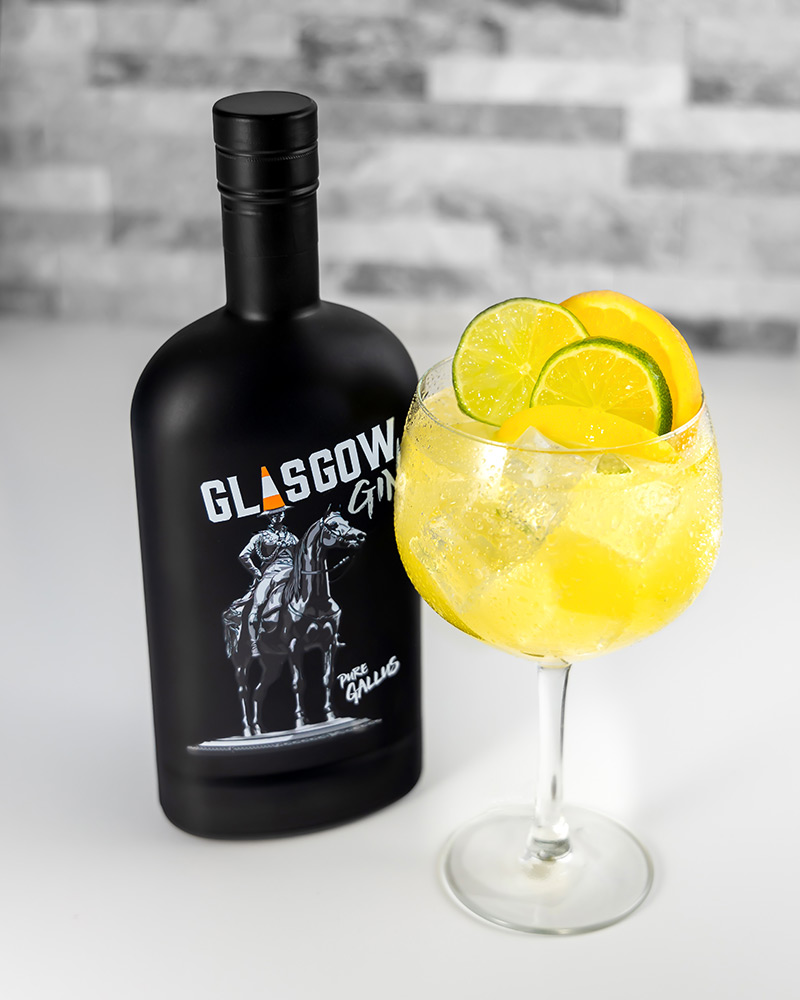 The Juicy Duke
Fill a Copa glass with ice
Add 35ml of Glasgow Gin
Add 2 dashes Orange Bitters
Top up with 100ml of Prosecco
Drizzle 50ml Fresh Orange Juice or Clementine Juice on top and through the drink.
Garnish with lime wheels, half an orange slice and a lemon wedge.
---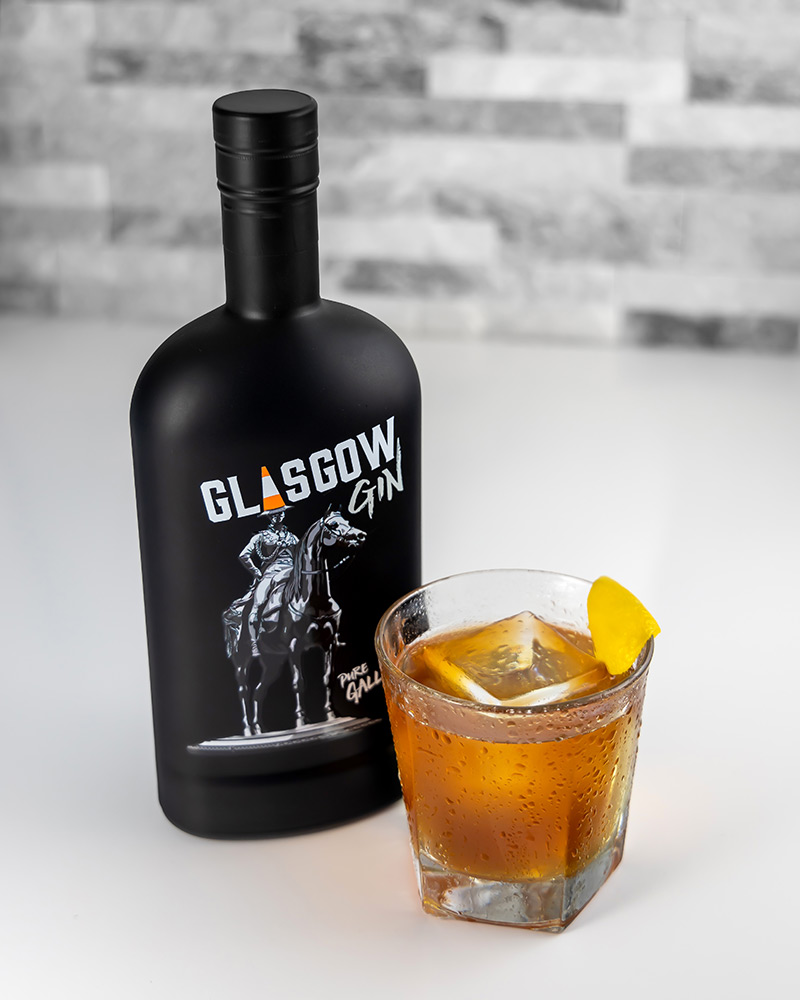 The Jaunty Duke
Half fill a cocktail shaker with ice
Add 25ml Glasgow Gin
Add 25ml Limoncello
Add 15ml Cherry Brandy
Add 1 dash Angostura Bitters
Stir for 20 seconds and strain over a large ice cube in a short tumbler
Garnish with a lemon twist.
---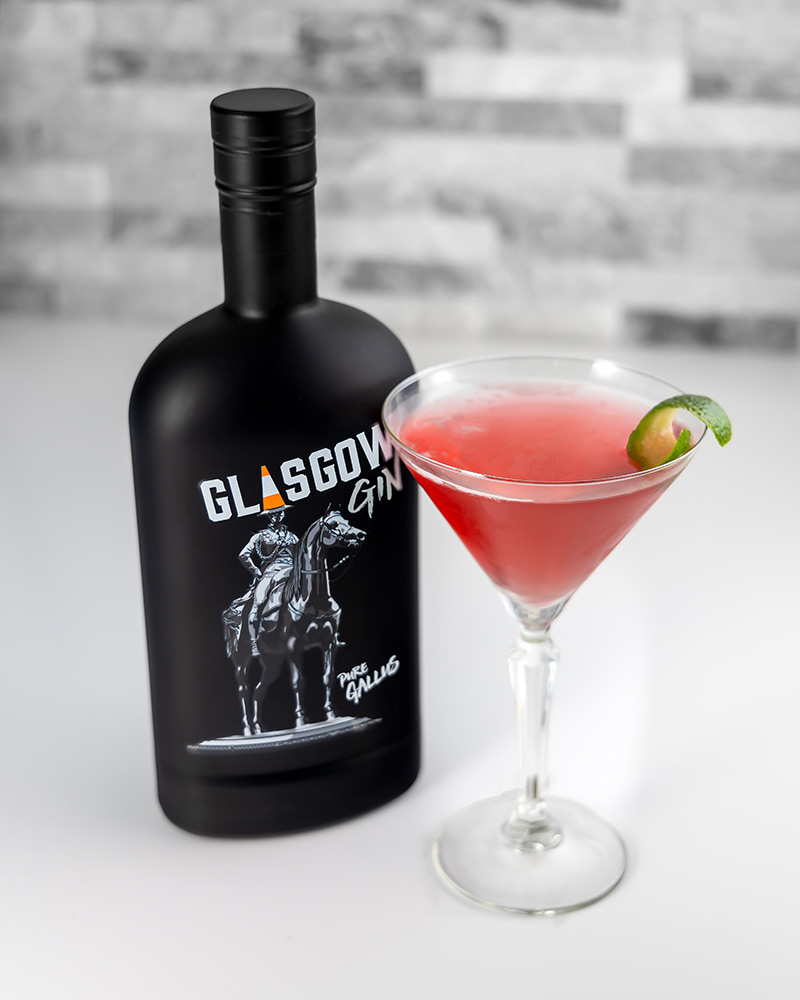 A Gallus Burd
Fill a cocktail shaker with ice
Add 25ml of Glasgow Gin
Add 25ml of Elderflower Cordial
Add 50ml Cranberry Juice
Shake and strain into a martini glass
Garnish with a lime twist
---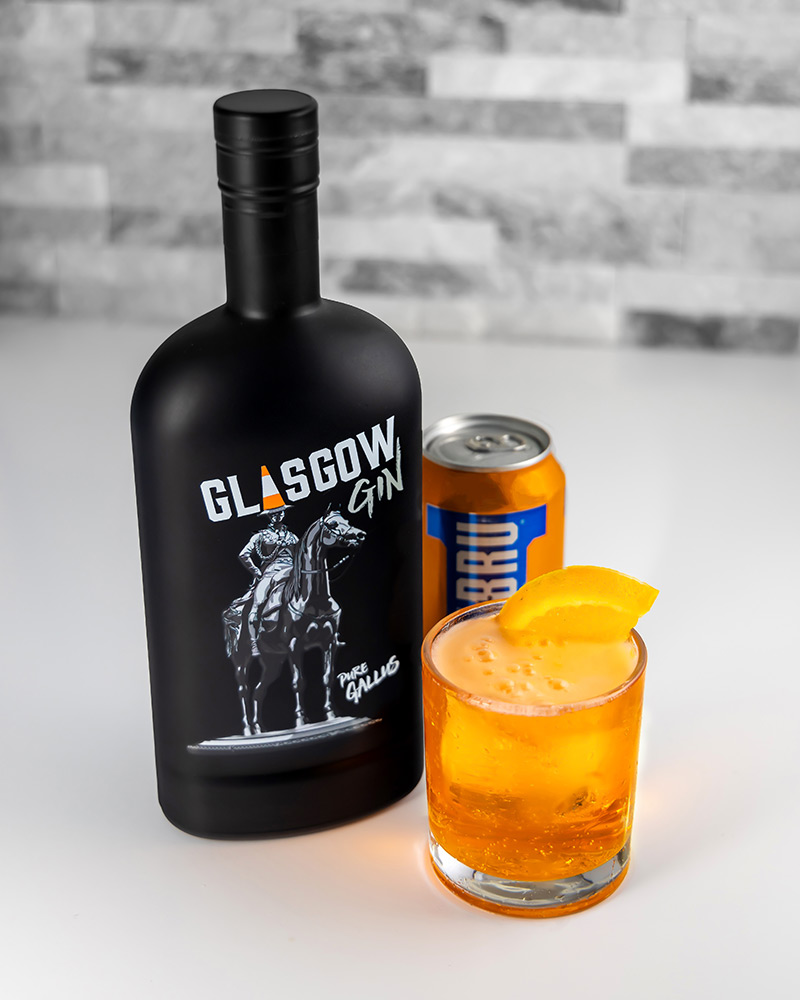 The GINger
Fill a tumbler with ice
Add 50ml of Glasgow Gin
Top up with 150ml of Irn-Bru™
Add a few drops of Angostura bitters to taste
Stir briskly and garnish with (frozen)orange slices
---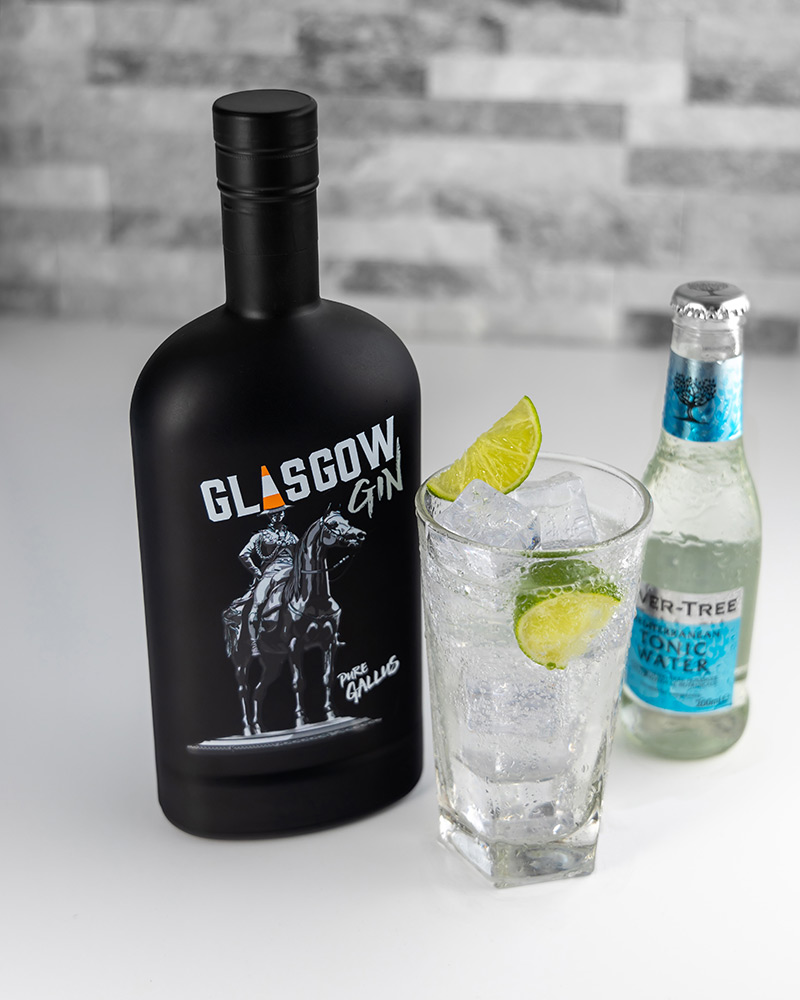 The Glasgow & Tonic
Fill a tall glass with cubed ice
Squeeze in the juice of a lime wedge
Run the lime wedge around the rim of the glass
Add 50ml of Glasgow Gin
Top up with your favourite tonic
Stir gently and garnish with a lime wedge